Supporting Armed Forces Chess
Arlington Chess Club is conducting three fundraising events with all proceeds going to support the 62nd US Armed Forces Chess Championship to be held in Grapevine in October. You can help by playing in one or more of the fundraising events or by just making a donation.
Play in a Fundraiser Donate Now US Armed Forces Championship
Starting May 3, 2021 our adult group will begin meeting at Urban Alchemy.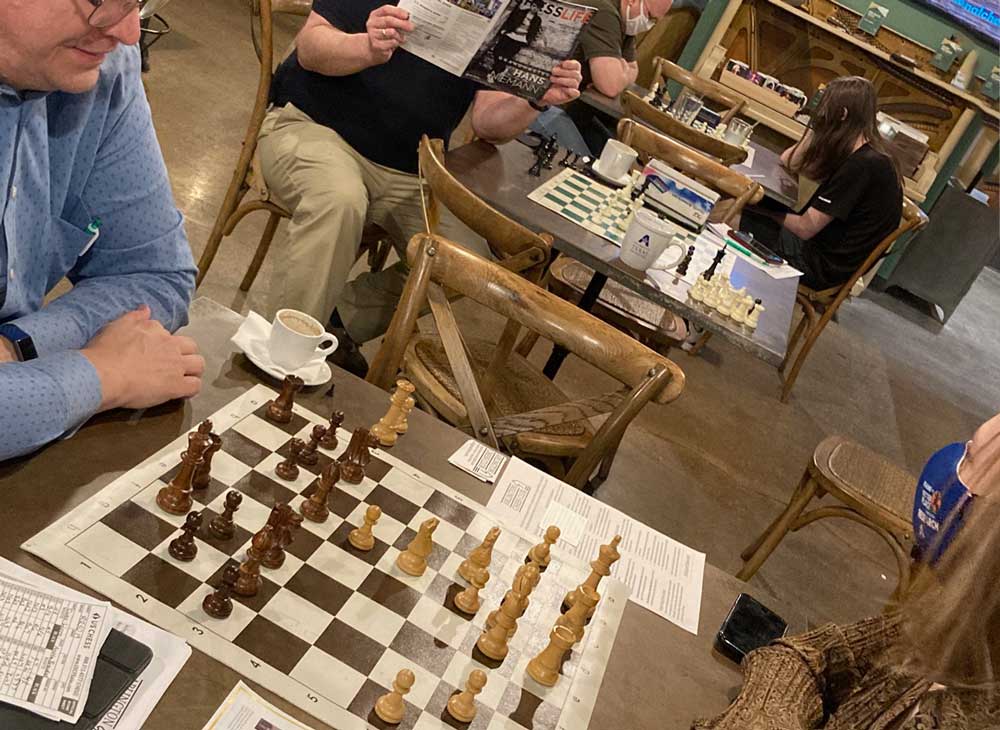 Casual Chess for Adults
Mondays at 7:00pm at Urban Alchemy
Any playing level is welcome at our casual weekly meetings. We require no formal membership process. Just walk in and play. We usually have several boards and pieces. Beginners and more-experienced tournament players attend every week. The Monday meetings are planned for adults, but experienced, young players are welcome.
Chess at Urban Alchemy
Still postponed due to COVID restrictions at the Library.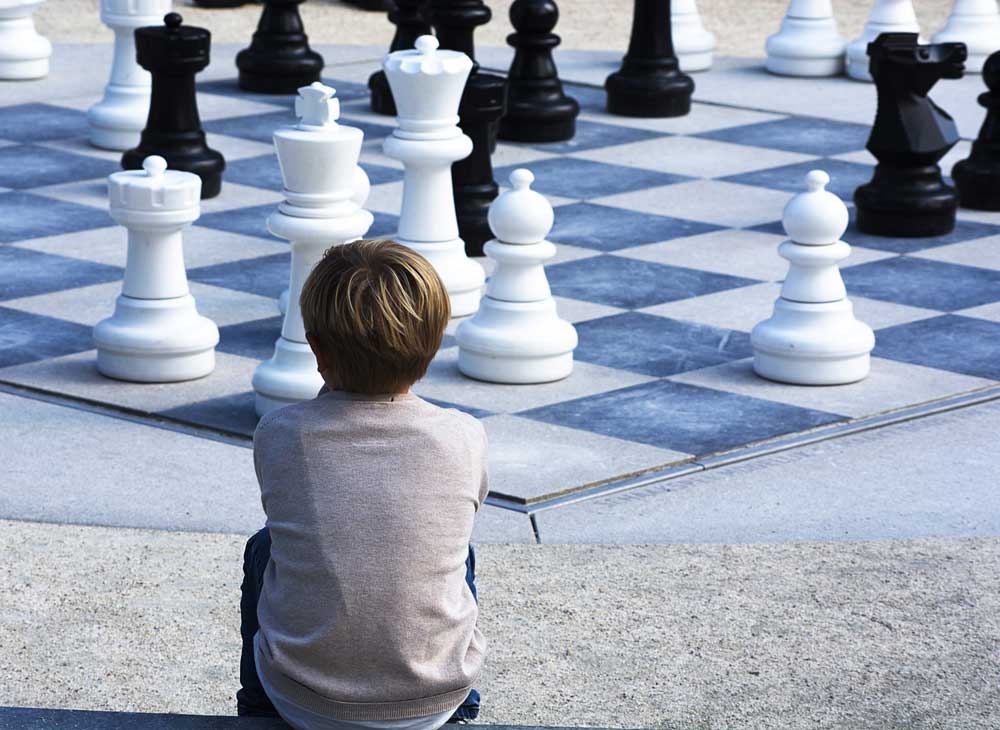 Families and Kids Chess

Tuesdays at 5:00pm at George W. Hawkes Library
Still postponed due to COVID-19. Bring the whole family! We staff the Arlington Public Library Chess program at the George W. Hawkes Library (downtown Arlington). The club is aimed at kids, families, and adults. We help absolute beginners and more experienced kids and adults. Once a year we have a tournament for our young players.
Chess at the George W. Hawkes Library
Still postponed due to COVID restrictions at the Libraries.
Chess Clubs for Kids
Mondays at 5:30pm at Southwest Branch Library
Second Saturdays at the Mansfield Public Library
Still postponed due to COVID-19. The Southwest branch of the Arlington Public Library hosts a chess club for kids ages 7-14. The Mansfield Public Library hosts a chess club for kids of all ages. We provide volunteers for these clubs.
Southwest Branch Library Mansfield Library
May 1st event is over capacity. Registrations for June start May 2, 2021.
Our monthly chess tournament for all skill levels is rated by the US Chess Federation. The events have three sections and cash prizes. If you are an expert, you will play four games; if you are a beginner, you will play five. Games are rated by the US Chess Federation. Join the growing list of chess players who have played in our rated tournaments.
Arlington Chess Club Open
Speedy Quads

Monthly at a Monday Meeting
Our monthly blitz tournament is held at our regular meetings on the fourth Monday of the month. We have both US Chess rated sections and non-rated sections, so anyone can play. Ask us for the details.
FREE Entry, No prizes.
Speedy Quads

ACC Open #53
Tournament Registration
---
Arlington Chess Club provides opportunities for youth and adults to play and learn about chess. We host weekly gatherings aimed at adults and multiple meetings aimed at families and kids. Some things that happen regularly at our meetings include:
Casual Games
Bughouse
Help for Beginners/Novices
Boy Scout Chess Merit Badge
Information About Tournaments
No Membership Fee
Please buy a cup of coffee and tip 20%. Otherwise, attendance and participation at our meetings is free. We consider you a member just for showing up. The monthly Arlington Chess Club Open does require an entrance fee and US Chess Federation membership. Our Speedy Quads tournaments are free.
Chess Tournaments
We organize about two tournaments each month. Adults and youth play in the Arlington Chess Club Open and our Quick Quads tournaments. We also help with many scholastic tournaments in the area.
If you are interested in learning more about chess tournaments, chess ratings, or scholastic chess, drop by or contact us.
Affiliations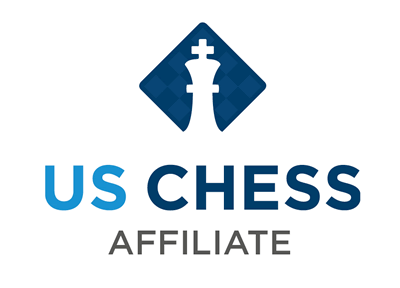 ---